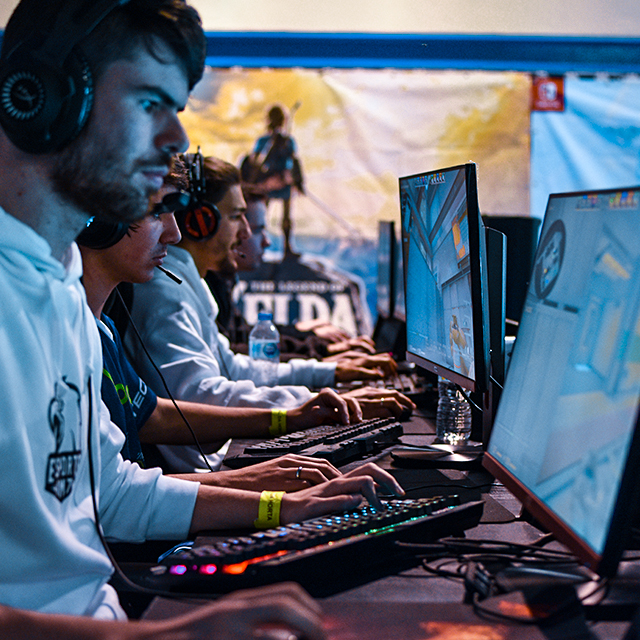 The ESPORTS tournaments are undoubtedly one of the highlights of this festival!
In order to provide better conditions to the players the 2022 edition will have a slightly different format than usual, with three new zones dedicated exclusively to PC tournaments, with a bigger main stage and two side zones.
Counter Strike G.O., League of Legends, Fortnite and FIFA 22 tournaments are the highlights of the 12 tournaments to be played at HLP TECH FEST 2022.
All tournament information will be made available soon. Stay tuned to the website and social networks.2
Copyright 2020 © HLP Tech Fest –  All rights reserved